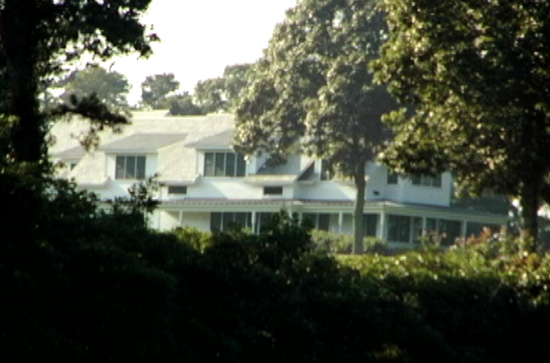 This is a picture of the Blue Heron Farm Estate, where President Obama and his family are vacationing. The picture is from the Huffington Post.
Yesterday the U.K. Daily Mail posted an article about the travel expenses of Michele Obama since President Obama took office.
The article reports:
White House sources today claimed that the First Lady has spent $10million of U.S. taxpayers' money on vacations alone in the past year.
There is nothing wrong with the President or his wife taking a vacation or with part of that vacation being paid for by taxpayers, but there seems to be a certain tone-deafness to the world that the rest of America is living in. Many families have not gone on vacation this year because of financial pressures–loss of jobs, high price of gasoline, high price of food, etc.
The article reports:
The Blue Heron Farm estate, where the Obama family are currently staying, rents for about $50,000 a week.
According to U.S. News and World Report, the Coast Guard is required to keep ships floating near the property, the presidential helicopter and jet remain at the ready and security agents will be on 24-hour duty.
I understand that there are security concerns when the President travels or is on vacation, but this seems a bit excessive to me. I truly believe that the first family of America is acting like someone who just won the lottery and has money to spend for the first time in his life, and I know that is not the case. I hope in the future, the first family will be more considerate of the taxpayers' pocketbooks.